Loyalty Program
NEW BONUS POINTS!
Be rewarded with points and exclusive offers when you shop!

The South Stream Loyalty Program is designed to reward our customers for shopping with www.south-stream-seafoods.com. It is absolutely FREE and takes only one simple step to join. Just register to become a South Stream member and be automatically enrolled in this Loyalty Program.
How to Earn Points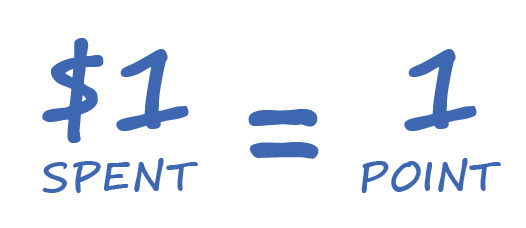 Start collecting points as soon as you shop with south-stream-seafoods.com. You will earn 1 Bonus Point for every $1 you spend on net purchases after discounts/rewards/redemption coupons have been applied. Dollars spent on delivery charge are not subject to Point rewards.
Keeping Track of Bonus Points / Rewards
Keep track of your Reward status and Points earned by simply clicking on My Bonus Points, My Reward under My Account. Note: Points earned from each purchase will be credited to your account after the invoice has been issued for delivery to take effect, not at the moment when the order is placed.
Redemption of Rewards
Members can access information on Bonus Points required for specific Rewards via Redemption under My Account. Tick off the redemption coupon of your choice to initiate redemption and fill in the reference code given for the corresponding "Reward/Coupon" before completing the checkout.
Note: (1) Minimum order amount is still required while using "Reward/Coupon". (2) Only one reference code can be used for each transaction. (3) There will be no refund on any residual balance of a "Reward/Coupon" of which the face value is greater than the total amount of the purchase.
Expiration
All Bonus Points will expire in twelve (12) months from the day they were earned and there will be no revalidation of expired Bonus Points or Rewards whatsoever. All active or valid Bonus Points and Rewards are uploaded in My Bonus Points and My Rewards sections for members' easy reference.
Note:
In the case of goods returned, the corresponding Points earned from the purchase of the returned goods will be deducted from the member's account accordingly.
All Bonus Points are non-transferable and only valid for use by the registered member.
By joining the South Stream Reward Program, you acknowledge that you have read, understood and agreed to be bound by the Loyalty Program Terms and Conditions.