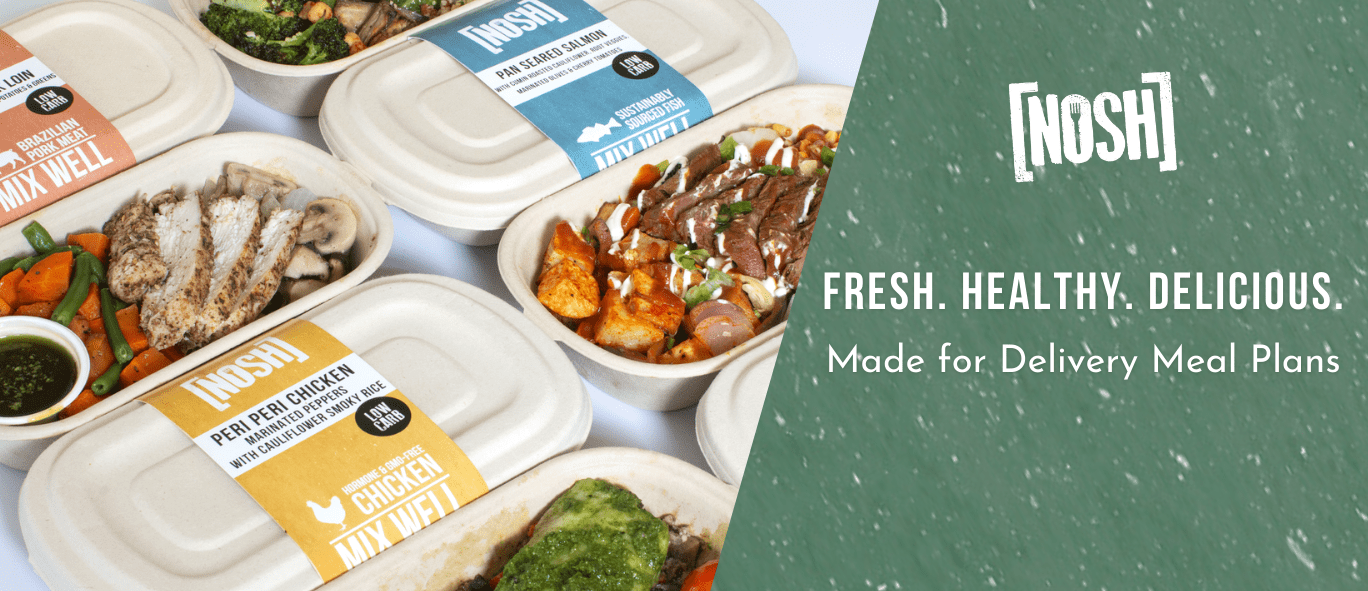 NOSH - Healthy Meal Plans

NOSH believes in healthy, convenient, & smart food choices. Founded in 2015, they are Hong Kong's first made-for-delivery food brand. Their nutritionist-approved recipes average 550 calories, and are delivered in fully biodegradable packaging. Enjoy fresh meals prepared daily by their in-house chef team, right within the comfort of your own home or office.

Offering plans from 3-days to 20-days long, simply choose the one that best suits your health goals. Take your pick between Lose Weight, Get Lean, Build Muscle, NOSH Veggie, and more!

Want fresh, healthy, and delicious meals delivered straight to your door? Order now at www.nosh.hk and try NOSH today! Eat Smarter. Live Better.